Walter C. Oechel, Ph.D.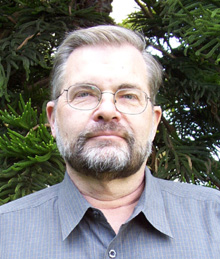 Distinguished Professor of Biology, San Diego State University
Coordinator for the Joint Doctoral Program in Ecology with the University of California Davis
Director of the Global Change Research Group
Academic Director of the Field Stations Program
Email: oechel (at) sciences.sdsu.edu
Phone: (619) 594-6613
Fax: (619) 594-7831
Office: Physical Sciences 240
Address:
Global Change Research Group
Department of Biology
PS-240
San Diego State University
5500 Campanile Drive
San Diego, CA 92182
RESEARCH
Dr. Oechel's research focuses on developing and understanding the predictive capability of the interconnections of terrestrial, atmospheric, and marine systems on global change. He focuses primarily in the Arctic (Alaska, Russia), the Pacific Basin (including Baja California Sur, Mexico, Indonesia), and the semi-arid ecosystems of Italy and San Diego. He incorporates a small research aircraft, eddy covariance towers, soil measurements, remote sensing, and modeling in his research programs. He leads a highly active research group with funding averaging $1.4 million/year, and he advises 8 Ph.D. students and several Master's and undergraduate students.
TEACHING
Dr. Oechel teaches
Bio-596 Sustainability of Coastal Ecosystems
Bio-354 Environmental Transect